My Orchids. Larger.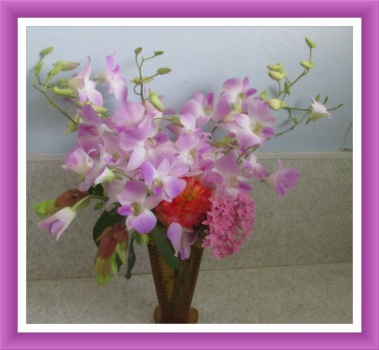 Why are you reporting this puzzle?
The orchids I shared a while back were nearly finished and I only had a few more flowers coming, when Julian remembered I had a plant on a back tree and he found me LOTS more flower spikes. These are Dendrobiums. Also some pink Pentas, probably my last rose for the season, Tequila Sunrise, and some Shrimp plant.
What's up with Jigidi and erotica?

Blatant sexual objectification is not allowed on Jigidi. You'll find our review criteria for erotica here, along with a more in-depth rundown on our stand on blatant sexual objectification on Jigidi.