Amberd Fortress, Armenia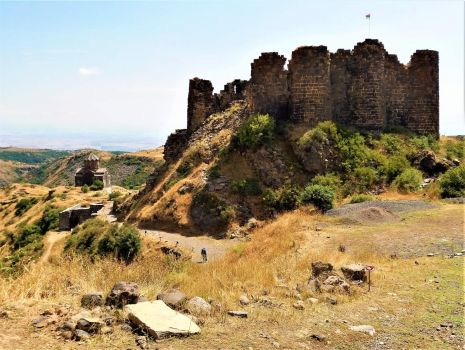 Why are you reporting this puzzle?
Amberd is a 10th-century fortress located 2,300 meters (7,500 ft) above sea level, on the slopes of Mount Aragats at the confluence of the Arkashen and Amberd rivers in the province of Aragatsotn, Armenia. The name translates to "fortress in the clouds" in Armenian. It is also the name incorrectly attributed to Vahramashen Church, the 11th-century Armenian church near the castle.
Did you know you can invite a friend to a jigsaw puzzle?

Sometimes we come across a fantastic puzzle or interesting comments and think of a friend who would appreciate sharing our experience. Here is how you invite a friend to a jigsaw puzzle on Jigidi ☺