VW prototype1955 Never produced.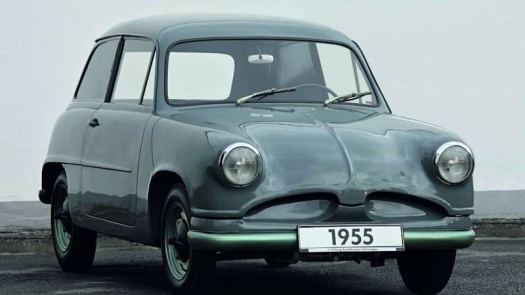 Why are you reporting this puzzle?
Also in the mid-1950s, Volkswagen was experimenting with an even-smaller, city-sized model to be positioned below the Beetle. This prototype, EA48, took a completely different tack from the Beetle with front-wheel drive and a front-mounted 0.7-liter air-cooled, horizontally opposed, two-cylinder engine making 18 horsepower. The BMC Mini, a vehicle of similar size and layout, would go into production a few years later, its wild popularity demonstrating the rightness of the concept. Although the homespun styling of this VW gives one an even greater appreciation of Sir Alec Issigonis's Mini design.