Here Comes October (Oct19P02)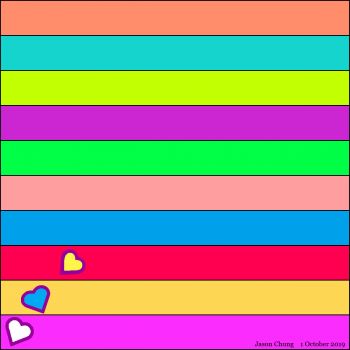 Why are you reporting this puzzle?
"October! October!
There's magic in the name -
A clear sky, a blue sky,
And sunsets all aflame.

October! October!
It's harvest time again;
The high corn, the low corn,
Is gathered in the bin.

October! October!
The birds sing with swelled throats;
A long song, a last song,
Of tender parting notes.

October! October!
The hills are all aglow
With red leaves, with gold leaves,
That dance when soft winds blow.

October! October!
I love you more each year;
Your warm days, your soft days,
To me they are most dear."

- D Maitland Bushby


Happy Birthday to all who are born in the month of October.
May all of you be blessed abundantly throughout the year.

This puzzle is posted in 4 sizes - 9, 100, 225 and 400 pieces.

I hope that you all will have an enjoyable time piecing this puzzle together.

Cheerio, Jason :-)


Puzzle 730
How do you follow a puzzle creator?

Do you have one or more jigsaw puzzle creators on Jigidi whose puzzles you are always looking for? Then you might consider "following" them, which means you'll receive a notification upon their newest postings.