Dogwood Leaves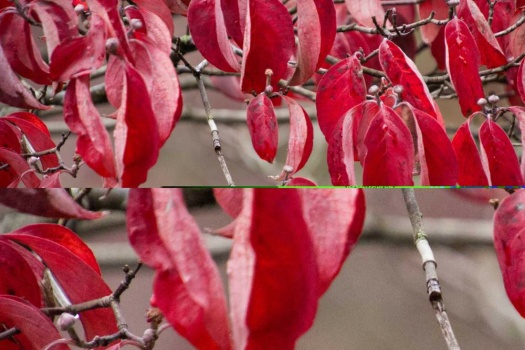 Why are you reporting this puzzle?
Something happened on my computer last evening and Google shut it down. Now I can't get the picture to come out like it should. But this is a better view of how red dogwood leaves can get.

The top part is the photo. The bottom is a section magnified. I have no idea how to do that. ☺
Are you a competitive or more a meditative solver?

You can adjust whether to have the timer show or not when you solve your puzzles. You'll find how to in our puzzle player guide.