Just Desserts -30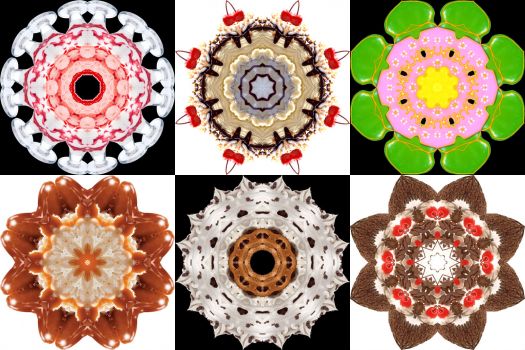 Why are you reporting this puzzle?
Well, I probably won't be posting any puzzles for a few days. My sister's husband, Steve was killed in a car accident quite unexpectedly and everyone is in a bit of shock.
Bill

Kaleido origins:

Upper Left: Strawberry Ice cream in a glass dish
Upper Middle: Sundae
Upper Right: Cookies
Lower Left: Scoops of ice cream with all the fixin's
Lower Middle: Chocolate cookie Topped with ice cream & chocolate shavings
Lower Right: Layer cake decorated with cherries
Bill
How do you follow a puzzle creator?

Do you have one or more jigsaw puzzle creators on Jigidi whose puzzles you are always looking for? Then you might consider "following" them, which means you'll receive a notification upon their newest postings.