Eric Taylor, mosaic mural, Leeds, 1965. Detail: pig.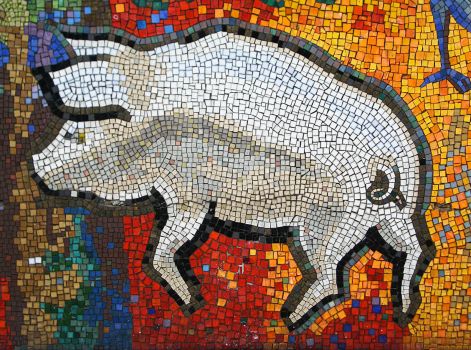 Why are you reporting this puzzle?
Detail of mosaic mural, 1965, that decorated the Merrion Centre Market in Leeds. The 3 panels of the mural have since been restored and relocated on the nearby Leeds College of Art where Eric was Principal until 1971. He was an eminent artist, a painter, etcher, ceramicist. His watercolours from WWII are lodged in the Imperial War Museum. This was his only mosaic.