Springtime in the desert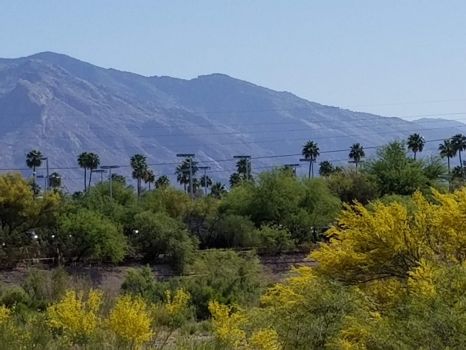 Why are you reporting this puzzle?
The Catalina Mountains are a backdrop to the lovely flowering palo verde trees. The foreground is actually the Rillito "River" as it flows though Tucson, Arizona. It is a dry wash most every day. Trees are growing tall in the wash, showing that there has not been much water running in it for a while.