SAN FERMIN (GROUP LOS DE BRONCE)
SAN FERMIN (GROUP LOS DE BRONCE)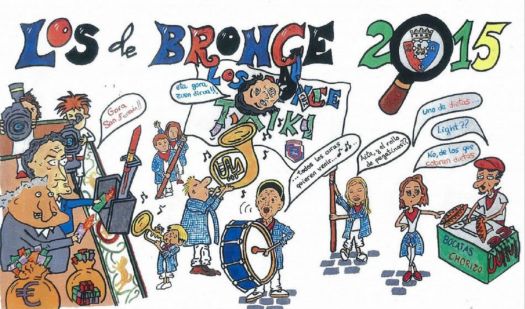 Why are you reporting this puzzle?
ante el comienzo de las fiestas de san fermín las cuadrillas de mozos sacan a la calle sus pancartas haciendo crítica a los políticos de turno. GORA SAN FERMIN FESTAK
with the commencement of festival of San Fermin the groups of young men take to the streets their placards criticism of doing the politicians in power GORA SAN FERMIN FESTAK.