Does this work in such a brand new house?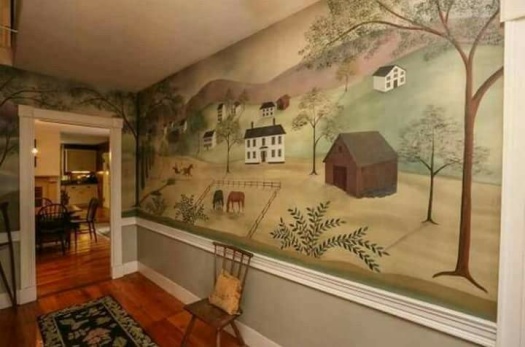 Why are you reporting this puzzle?
I once visited a 200+ year old farmhouse in Vermont. It had 200 year old murals on two walls. . . and they looked their age. They were marvelous. While the subject was similar to the murals on these walls of this newer home . . . as evidenced to me by lack of crown molding and picture rails.