Heinies! and Sushi.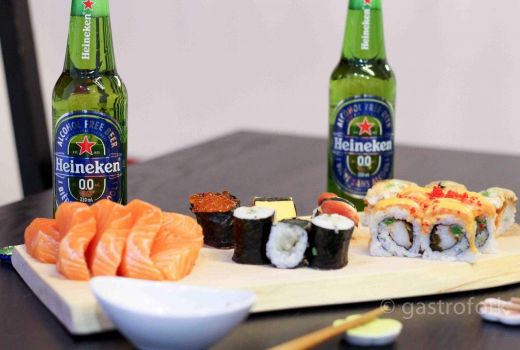 Why are you reporting this puzzle?
"Heineken 0.0 Offers A Great Break from the Holiday Indulgences"

"If you've never had Heineken before, it falls between being a bit malty with nice, crisp fruit flavours. Of course, because it does not have the alcoholic content as a Heineken, it's less malty and hoppy, but still quite enjoyable. And for those watching their calories, the beer bottle itself contains only 69 calories.

Heineken 0.0 is twice brewed and fermented with all of the ingredients you'll find in a Heineken, but with the extra step of a gentle alcohol removal. There is some residual alcohol left over (there's less than 0.03% alcohol)."