VW 1969 prototype not produced.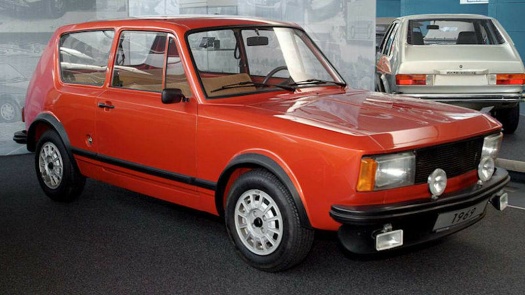 Why are you reporting this puzzle?
With the EA276 concept of 1969, Volkswagen was getting close to the formula of the car that ultimately succeeded the Beetle, the VW Rabbit, but it wasn't quite there. This hatchback utilized a front-wheel-drive layout and a front-mounted engine, but that engine was still an air-cooled four, not the water-cooled engine that ultimately found its way under the hood. Oh, and the design was a far cry from the simple-yet-genius shape penned by Giorgetto Giugiaro. Outsourcing that task might have been the best decision VW made.