Tracy General Store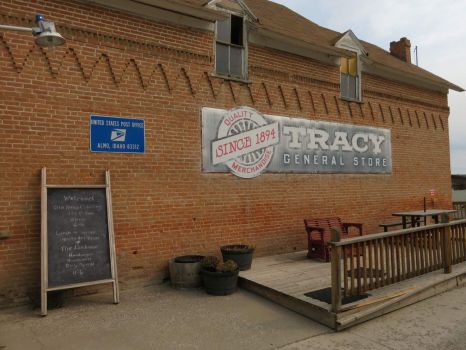 Why are you reporting this puzzle?
The Tracy General Store is so reliable, in fact, that it is the longest continually operating store in Idaho.

The Eames brothers were early pioneer settlers in Almo who arrived thanks to the Homestead Act. As more and more settlers took advantage of the act, the siblings established the Eames Bros. Store to supply them with the goods they would need for their land. The store proved so popular that the brothers soon planned an addition, making the brick for it themselves. Two Swiss men traveling through offered to help with the brickwork, forever leaving a mark with the distinct patterns they created in the brick.
Are you a Jigidi Plus member?

When you become a Jigidi Plus member, you'll enjoy the completely ads-free Jigidi experience. Also, you directly support Jigidi and help us be as free as possible to make Jigidi even better every day.