Bonga-Bonga Toasts Its Leader!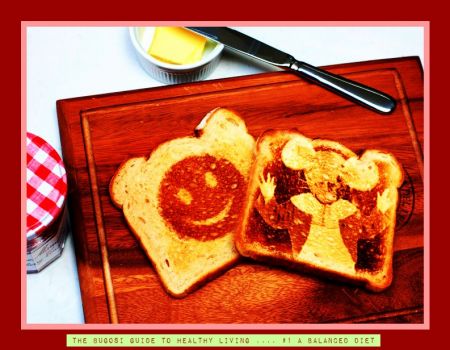 Why are you reporting this puzzle?
Some say it is a miracle.......others say that it's enough to put them off their breakfast.......but no, it is simply a manifestation of mind over butter (or, in this case, mind over bread).
To mark the occasion of the Bugosis return from exile, I saw fit to place myself in a deep trance, and concentrate all my astral energies on projecting my merry image onto slices of toast belonging to faithful followers around the globe.
Did you know you can invite a friend to a jigsaw puzzle?

Sometimes we come across a fantastic puzzle or interesting comments and think of a friend who would appreciate sharing our experience. Here is how you invite a friend to a jigsaw puzzle on Jigidi ☺