St. Patrick's Day in Svalbard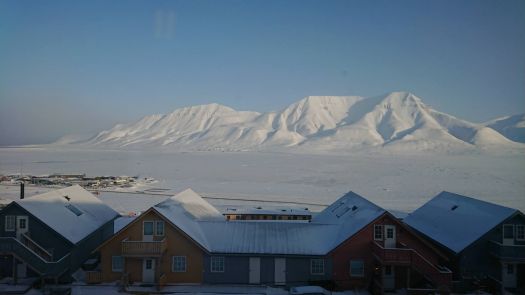 Why are you reporting this puzzle?
In some places I've lived, St. Patrick's Day counts as the beginning of spring. Here in the High Arctic, spring is a relative concept. The first migratory birds will be back any day now, but we won't see flowers until July. Although we'll eventually get a few patches of green, there's always snow on the ground somewhere.

Nonetheless, let's call this spring. The dark season is over and the sun goes up and down every day! A month from now the sun will rise and stay above the horizon until late August.

The mountain in this image is named Hjortfjellet. The smooth white area is ice on Adventfjorden. This is the first time in over a decade the fjord has frozen over.