Bufo Bufo - The Common Toad - can live up to 40 years!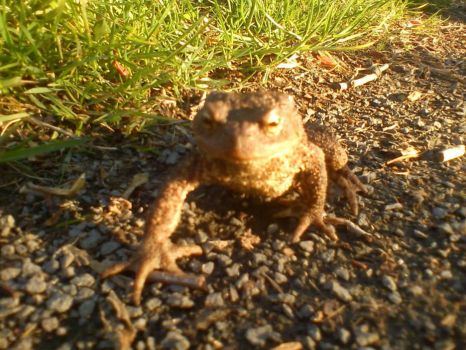 Why are you reporting this puzzle?
Spotted this wee fella on our Sunday Evening walk. I almost didn't see him. At 1st glance, he looked like a dried leaf on the side of the gravel path. He's playing dead here. Was good at it too - my husky, Indi, didn't pay a bit of attention to him (this is a dog who usually goes after anything, voles, rabbits, squirrels big birds, etc.) I moved him after taking his picture, to the other side of the path amongst the grass / undergrowth on the riverbank. There are lots of cyclists that come along here+he'd have been squished if 1 had come tearing along while he was on the path.