My caravan... the first time I used it, april 2015
My caravan... the first time I used it, april 2015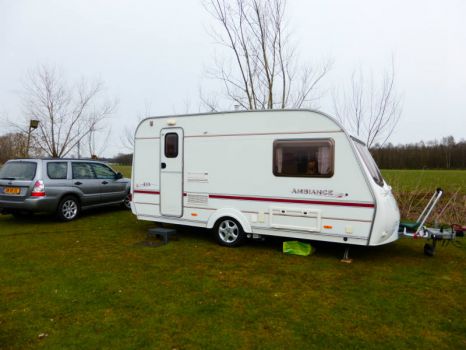 Why are you reporting this puzzle?
i was camping with 25 members of the Camping Club. And it was soooo cold!! Luckily I have a good heating and we had a nice 'livingroom' for the whole group with a lovely fire going on..!
I normally take my bicycle with me, it goes on the front, between te caravan and the car, you can see the bar it is normally attached to.