Worlds Most Dangerous Animals - Puffer Fish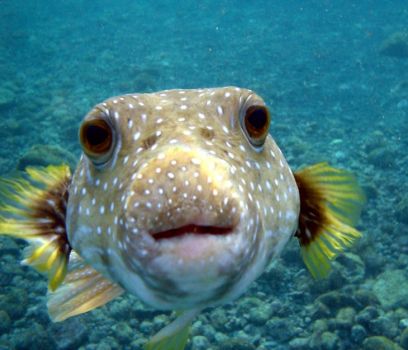 Why are you reporting this puzzle?
The puffer fish is one of the most shocking deadly animals due in part to its cute outward appearance. Cute until they are threatened however, and that is when they puff out their spines, the venom from which can paralyze you and stop your breathing resulting in death. Puffer fish are also dangerous out of water, as they are often used in Japan as a delicacy but if improperly prepared the venom can still cause paralysis of the diaphragm which can still result in death, even after they are dead.