Chickens in Snow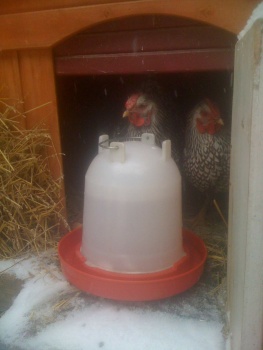 Why are you reporting this puzzle?
Back when we had backyard chickens. They were not too excited about their first snow and would not step foot in it. Had to take their water to them.
How do you follow a puzzle?

When you follow a puzzle, it means you receive notifications about new comments on the puzzle.