Dakota w/ HAL Home at Last Dog Rescue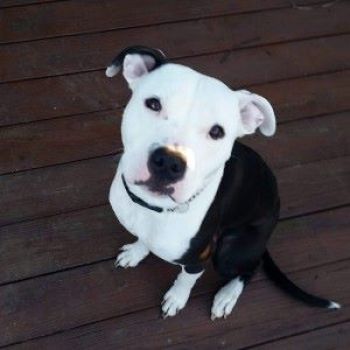 Why are you reporting this puzzle?
Dakota is one peppy guy and he may be the running partner you've been looking for! He is a 36 lb pit bull terrier mix and approximately one year old. This guy is tall and lean with a build like a small Boxer. Dakota quickly shows his affectionate side and he knows basic commands, like sit, shake and stay. He's house trained, crate trained and good on a leash. He told his foster mom that he would like to live somewhere with a yard or with someone that promises to take him for daily walks. He also immediately fell in love with his pit mix foster sister and would do well in another household with dogs. Dakota is an all around great guy!
~~~~~~~~~~~~~~~~~~~~~~~~~~~~~~~~~~~~~~~~~
Here's another post about her! from a volunteer

https://www.facebook.com/jeanie.holpe/posts/745772025578934?pnref=story
A short story about a scared shelter dog, his HAPPY beginning and why you should think twice before surrendering your dog to a city shelter.

Young Dakota had a family. His family decided they could no longer take care of him. 4 days ago his world was turned upside down when he found himself sitting in a loud, strange place full of strange smells, new people and a bunch of barking dogs. He was so terrified in this new environment that it took about 20 minutes before he trusted enough and felt safe enough to walk out of his kennel. After walking out of the kennel, he showed little glimpses of his sweet personality, he even gave a few kisses although he remained unsure and nervous.

Yesterday, Home At Last Dog Rescue (an organization that saves many ACCT Philly dogs) added yet another save to their list. After 3 terrifying days in an unfamiliar place, Dakota escaped what would have surely been a heartbreaking fate that many scared shelter dogs meet. This boy went into fostercare yesterday and tonight, he is smiling, he is happy and he is back in the comforts of a home once again thanks to some awesome people.

Terrified owner surrenders are often among the first to be euthanized in city shelters with limited kennel space. Unlike stray dogs who have to be on a 2 day stray hold by law, there are no hold laws for owner surrenders. For some dogs who are used to living in a home and having a family the shelter can be downright traumatizing and terrifying for them. In a shelter, the dog you knew to be loving, happy and playful can be paralyzed with fear or just completely shut down. They may not get the chance or the time needed to show their true colors simply because there is not enough space or resources. So please, think twice before surrendering your dog to the city shelter. If circumstances require you to give up your dog please try and rehome on your own or reach out to rescue organizations that may be able to help you.
0:19
Robbos
3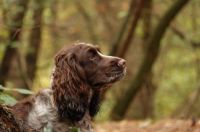 1:14
JillianB
16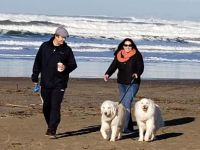 28 February 2022 - 19 November 2020