Middle Rhein Valley near Bingen
Middle Rhein Valley near Bingen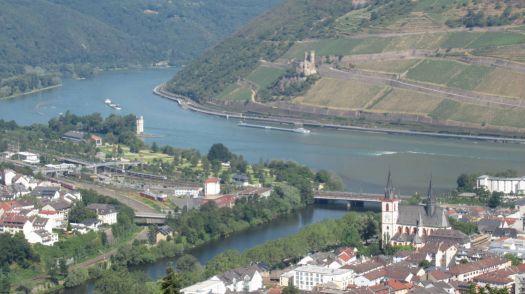 Why are you reporting this puzzle?
The Rhine Gorge is a popular name for the Upper Middle Rhine Valley, a 65 km section of the Rhine between Koblenz and Bingen in Germany. It was added to the UNESCO list of World Heritage Sites in June 2002 for a unique combination of geological, historical, cultural and industrial reasons.
The region's rocks were laid down in the Devonian period and are known as Rhenish Facies. This is a fossil-bearing sedimentary rock type consisting mainly of slate. The rocks underwent considerable folding during the Carboniferous period. The gorge was carved out during a much more recent uplift to leave the river contained within steep walls 200 m high, the most famous feature being the Loreley.