Dogwood Leaf in Autumn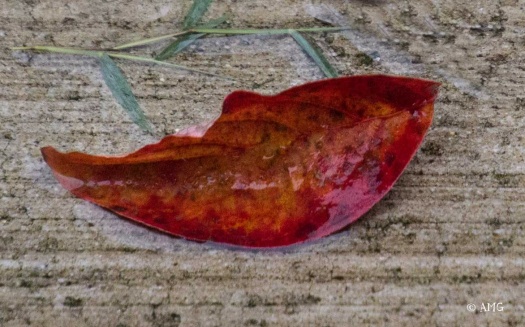 Why are you reporting this puzzle?
Since I thought Jacki's rhododendron leaf was a dogwood when I saw one of my dogwood leaves on the sidewalk looking bright red I grabbed the camera. Unfortunately I can not get the color on my monitor to look like the leaf did. This is so much more browny-orange than the real leaf.
BTW It was raining.