Verdun - 1917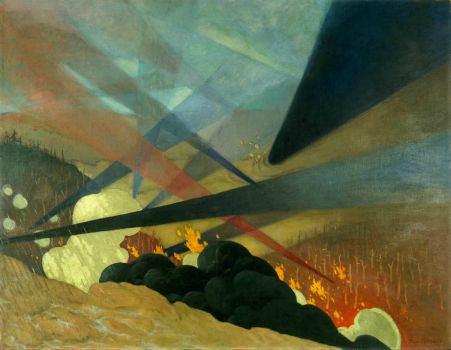 Why are you reporting this puzzle?
by Félix Vallotton

The Battle of Verdun was fought from 21 February to 18 December 1916 on the Western Front. The battle was the longest of the First World War and took place on the hills north of Verdun-sur-Meuse in north-eastern France.

Bitva u Verdunu byla jedna z největších bitev první světové války na její západní frontě. Odehrála se u francouzského města Verdun. Krvavá bitva trvala od 21. února 1916 do 18. prosince 1916.