Dutch Architecture Along Willemstad's Harbour -- Curaçao...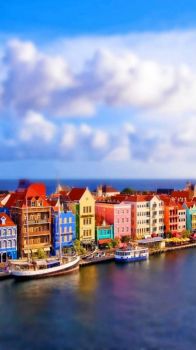 Why are you reporting this puzzle?
The Dutch West India Company founded the capital of Willemstad on the banks of an inlet called the Schottegat. Curaçao had been ignored by colonists, because it lacked gold deposits. The natural harbour of Willemstad proved to be an ideal spot for trade. Commerce and shipping—and piracy—became Curaçao's most important economic activities. In addition, in 1662, the Dutch West India Company made Curaçao a centre for the Atlantic slave trade, often bringing slaves here for sale elsewhere in the Caribbean and on the mainland of South America.