Jessie keeping her eye on the ball.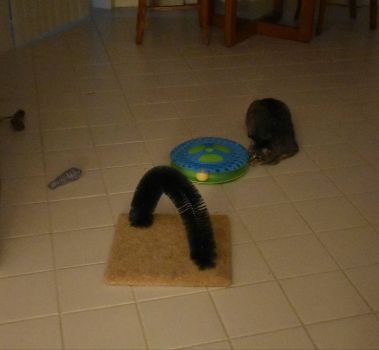 Why are you reporting this puzzle?
Jessie is a rescue cat from the local shelter. She is 9 and very shy with us so far. She just started sitting on my lap when I watch tv but it has to be HER choice. She finally started to play with this toy after watching our Janus play wit it. I think she likes her new home.