Montepulciano, Italy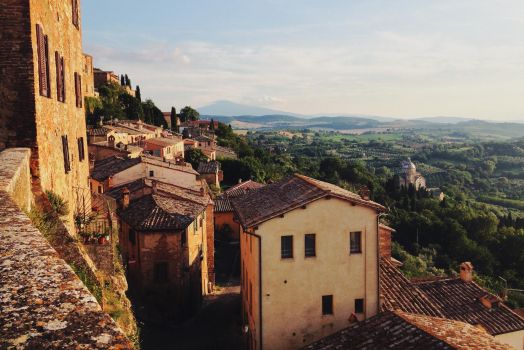 Why are you reporting this puzzle?
Today we visit Montepulciano in Italy ♥
Montepulciano is located on a 605-metre high limestone ridge in the Italian province of Siena in southern Tuscany.
Montepulciano is a medieval town and commune. Recent findings even place settlement here as early as in 4th-3rd centuries BC; and as you can imagine, who rules the land has changed over the times. You can
read much more about the history of the Montepulciano here
.
Or better yet –
how about a visit
? You'll find this is
one of five
(silent!) walks around Montepulciano.
How many accounts can a person have on Jigidi?

1 account; or 2 if you have a creative need for a second account - but this requires transparency in your profile descriptions that you hold both accounts. To trust each other and interact with our shoulders down and hearts soft, we all must know with whom we are communicating.

Read more about what to do if you have more than one account on Jigidi.