Last Night In Our Backyard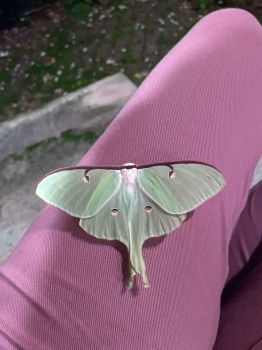 Why are you reporting this puzzle?
Luna Moth - This moth doesn't have a mouth or a digestive system. That's because it only lives for about a week after leaving the cocoon and doesn't eat. Luna Moths are a favorite snack for bats. To escape bats the moths spin the tails of their wingtips in circles. This disorients the bats so much that the moths are often able to make a getaway.