Eat your Vegetables. - The Art of Doing Stuff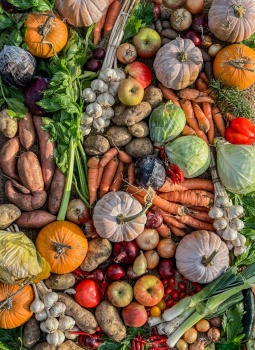 Why are you reporting this puzzle?
The question I get asked the most is "WHAT do you do with all the vegetables you grow. You couldn't possibly eat them all". Well I really do.

Most of my 40' x 40' garden plot is devoted to things I can stick in a cupboard (a cold cupboard) and eat between now and March or so.

A list of all the vegetables in this photo and their variety coming up after you solve the puzzle.