Curitiba - Ed. Garcez 1936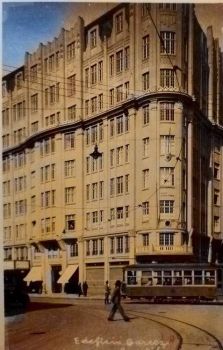 Why are you reporting this puzzle?
At the end of the decade, in 1927, the Moreira Garcez Building emerged. Located at Rua XV de Novembro x Rua Voluntários da Pátria, the building shocked the citizens of that time, who visited daily the work that symbolized the growth and development of the city.

In the 1930s, it was the headquarters of the German Consulate, the Casino 'Estância das Mercês', the 'Palace of Diversions Skating Golf Girls' and the balls of the 'Bloco Please'.