Asperatus Clouds Over New Zealand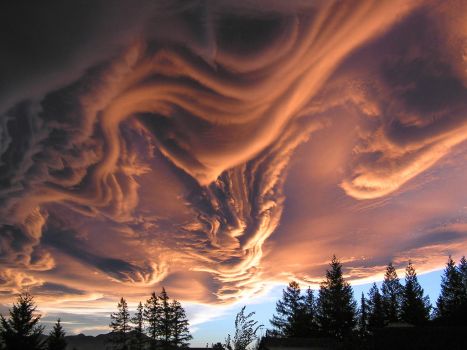 Why are you reporting this puzzle?
From Astronomy Picture of the Day

Known informally as Undulatus asperatus clouds, they can be stunning in appearance, unusual in occurrence, are relatively unstudied, asperatus clouds appear to have significant vertical structure underneath.

The above image, taken above Hanmer Springs in Canterbury, New Zealand, in 2005, shows great detail partly because sunlight illuminates the undulating clouds from the side.
How many accounts can a person have on Jigidi?

1 account; or 2 if you have a creative need for a second account - but this requires transparency in your profile descriptions that you hold both accounts. To trust each other and interact with our shoulders down and hearts soft, we all must know with whom we are communicating.

Read more about what to do if you have more than one account on Jigidi.