William Edward Mayes (1861-1952), water colour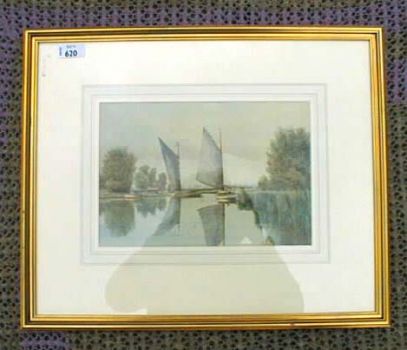 Why are you reporting this puzzle?
Willliam Edward Mayes (1861-1952) was a prolific painter of water colours of the Norfolk Broads, located in East Anglia, UK. Norfolk is a lowland with many beautiful waterways and windmills. The boats he portrays are known as wherries and are typical of the boats used on the Norfolk Broads. W. E. Mayes was my great-grandfather's brother. Sadly, I haven't inherited his artistic genes. I would be grateful if any Jigidi friends could supply any further information on him or his works. Thanks.