Bokrijk: ingang/entrance -> Poortgebouw
Bokrijk: ingang/entrance -> Poortgebouw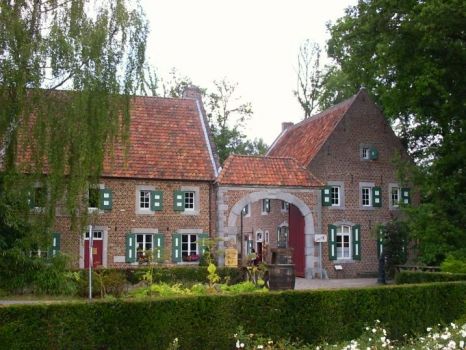 Why are you reporting this puzzle?
Bokrijk is a park and museum complex in the municipality of Genk in the Province of Limburg, Belgium. It is known for its open-air museum which displays a large collection of historical buildings from across Flanders, presenting the history of rural life in Belgium. The domain is 5.5 square kilometres in area and hosts an important botanical garden (arboretum) and Flanders' largest open-air playground.

----------------
Het Provinciaal Domein Bokrijk is overwegend bekend om zijn openluchtmuseum, arboretum en openluchtspeeltuin. Het domein is 550 ha groot en gelegen in de Belgische gemeente Genk in de provincie Limburg. Het weerspiegelt het leven uit de jaren stillekens.