This sculpture in Ireland thanking the Choctaw tribe for donating money during the Potato Famine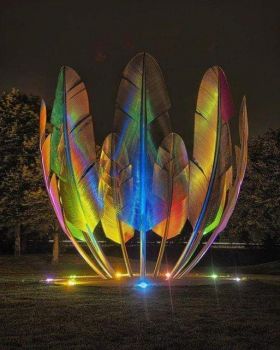 Why are you reporting this puzzle?
The famine ravaged Ireland during the 1840s. The Choctaws' donation was sent to the town of Midleton in County Cork, south of Dublin. ... Some years later, in 2017, a sculpture commemorating the Choctaws and their gift, known as "Kindred Spirits," was dedicated in a beautiful park in Midleton.