Wedding #1.....First Guests Arrive........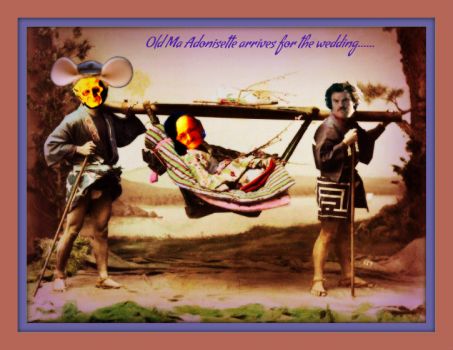 Why are you reporting this puzzle?
Today witnessed the arrival in Bonga-Bonga of the mother of the bride-to-be........'Old Ma' Adonisette
lives in Japan, and is suffering from the delusion that she is Japanese, though she has only lived there during the past seven months.....
It was for that reason that Kaleidoboy and myself dressed accordingly, in order to welcome the lady in style......(she thinks that the wedding is taking place in Tokyo).......
After dropping Old Ma off at the prestigious Hotel Hippolytus, I rushed home to change into my normal clothes, as I was getting a little cold 'down below'........