Eye Color, good for both round and oval themes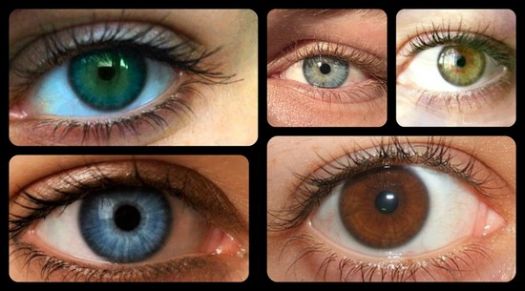 Why are you reporting this puzzle?
Info from Trivia Today... eye photos from internet... I made the collage.
The iris is a thin, circular structure in the eye, responsible for controlling the diameter and size of the pupil and thus the amount of light reaching the retina. The color of the iris is often referred to as "eye color." The iris is usually strongly pigmented, with the color typically ranging between brown, hazel, green, gray, or blue. Despite the wide range of colors, the only pigment that contributes substantially to normal human iris color is the dark pigment melanin. The quantity of melanin pigment in the iris is one factor in determining the phenotypic eye color of a person.