Common Gallinule, Discovery Lake, San Marcos, California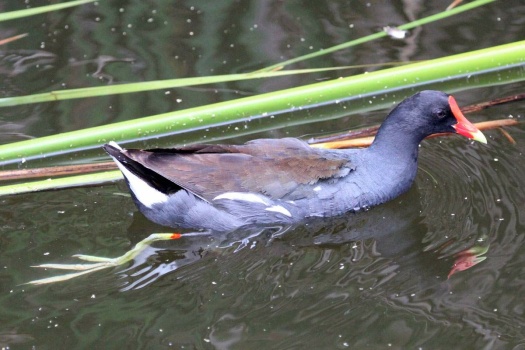 Why are you reporting this puzzle?
Their cousins, the coots, are out in the open water, but the gallinules usually hang out in the reeds, impossible to photograph. I was lucky that this one was willing to be tempted out for a few seconds by duck food!