Mitigation of Power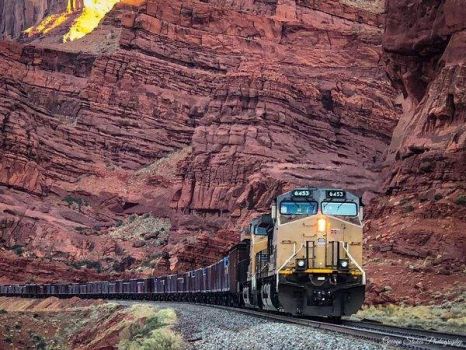 Why are you reporting this puzzle?
By Sandy Lonsdale | May 22, 2009
"After nearly 60 years resting beside the Colorado River near Moab, Utah, the nation's largest uranium tailings pile (the unwanted material left after ore is mined) began moving by rail in April to a permanent storage site 30 miles away at Crescent Junction. More than 10 million tons of uranium ore was mined from the site between 1956 and 1988 to help fuel nuclear power plants and fill nuclear munitions."
The mitigation was part of the "The U.S. Department of Energy project, called the Moab Uranium Mill Tailings Remedial Action."
Most of the material was moved by rail on Union Pacific's Cane Creek Subdivision.