Stay Healthy With Lela!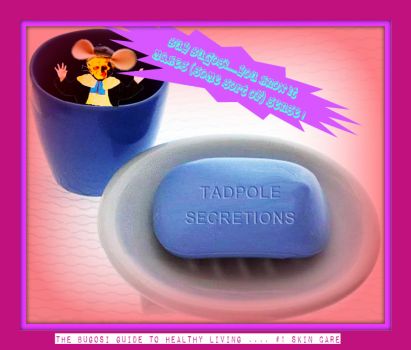 Why are you reporting this puzzle?
As a nearly-highly respected and adored world-leader, it is obviously important for me to look my best in public. Many a time (more than once) I have been asked how I keep my skin looking so fresh and young - well here, dear followers, is the not-so-secret secret......
It is all down to a refreshing scrub with all-natural, homemade, TADPOLE SECRETIONS SOAP!
Trust no imitations! The authentic Bonga-Bongan Tadpole Secretions Soap is easily identifiable by its unique oily texture, and its soothing stagnant pond aroma......
And remember, children - ALWAYS WASH BEHIND THE EARS!
How does the notifications system work?

When you hold an account on Jigidi, you will receive notifications when someone tags you, upon a new comment on a puzzle you follow and upon new puzzles from a puzzle creator you follow.