Two galaxies merging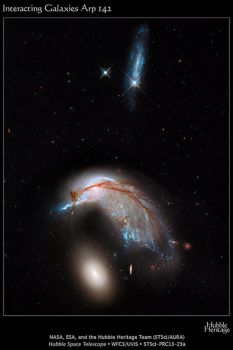 Why are you reporting this puzzle?
Two galaxies are merging together about 325 million light years away from Earth in the constellation of Hydra. Their current shape resembles the silhouette of a penguin guarding an egg. Photo : NASA, ESA, and the Hubble Heritage Team (STScI/AURA
What's up with Jigidi and erotica?

Blatant sexual objectification is not allowed on Jigidi. You'll find our review criteria for erotica here, along with a more in-depth rundown on our stand on blatant sexual objectification on Jigidi.