Kostel sv. Petra a Pavla v Konecchlumí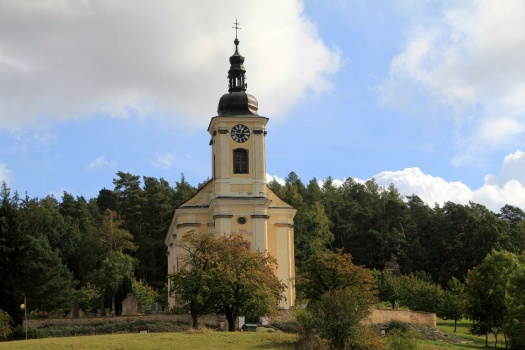 Why are you reporting this puzzle?
Zbudován v letech 1728-29 pod vedením stavitele Donato Morazziho, nákladem Františka Norberta Trauttmansdorffa. Jednolodní barokní stavba s hranolovou věží s bání. V r. 2001 bylo v kostele instalováno 14 deskových obrazů křížové cesty od Vladimíra Komárka.

Built in 1728-29 under the direction of builder Donato Morazzi, commissioned by František Norbert Trauttmansdorff. A single-nave baroque building with a prismatic tower with a mine. In 2001, 14 panels of the Stations of the Cross by Vladimír Komárek were installed in the church.