Daisy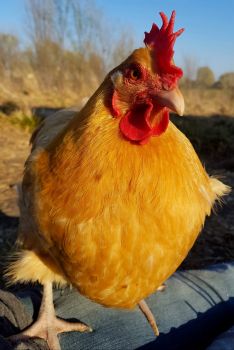 Why are you reporting this puzzle?
Daisy, early 2017. She's a buff orpington hen from Estes Hatchery. She loves to stick her head under my arm and go to sleep. She's also an attention hog and will hop on my back and try to sidle down my arms and push whomever is on my lap off.
How does the notifications system work?

When you hold an account on Jigidi, you will receive notifications when someone tags you, upon a new comment on a puzzle you follow and upon new puzzles from a puzzle creator you follow.