Spencer and his brother and sister from another mother.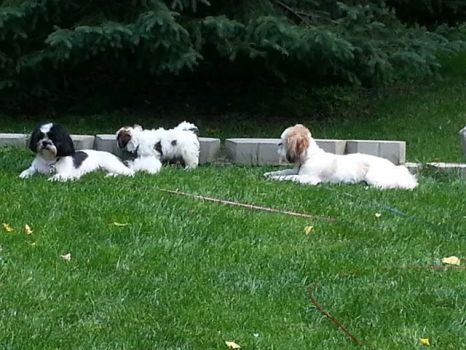 Why are you reporting this puzzle?
This is Spencer and his half brother (the brown and white) and half sister on July 4th. They have the same Dad but different Moms. They had a great time together and were exhausted at the end of the day.
Did you know you can invite a friend to a jigsaw puzzle?

Sometimes we come across a fantastic puzzle or interesting comments and think of a friend who would appreciate sharing our experience. Here is how you invite a friend to a jigsaw puzzle on Jigidi ☺