Compound of 30 Cubes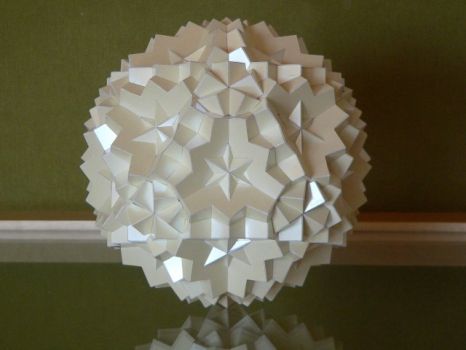 Why are you reporting this puzzle?
This compound of 30 cubes I made as a wedding gift when one of my best friends got married. Unfortunately I wasn't at their wedding and the model wasn't even ready when they got married and I think it was closer to being a first anniversary gift,..

I thought the pearl colour fit the theme and I think it makes a nice controversy: a pearl being round and this model having so many vertices.

The structure of the model is quite easy: it consists of 6 star prisms, each having a 20 pointed star consisting of 5 squares as base. The whole model has the same symmetry as a dodecahedron.