Southern Flannel Moth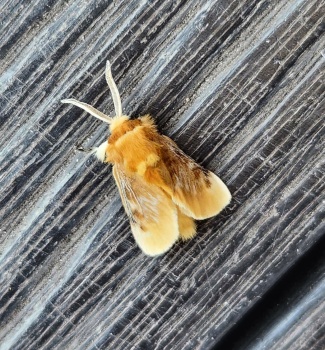 Why are you reporting this puzzle?
This is a southern flannel moth. The caterpillar of this moth is venomous and we call it an asp, but there are other names as well. Contact with the caterpillar can cause some severely unpleasant symptoms. Unfortunately, this caterpillar looks really fuzzy and can be tempting to pet. However, in the fuzz there are actually spines that deliver the venom.