Marcie and Rosina..
Marcie and Rosina..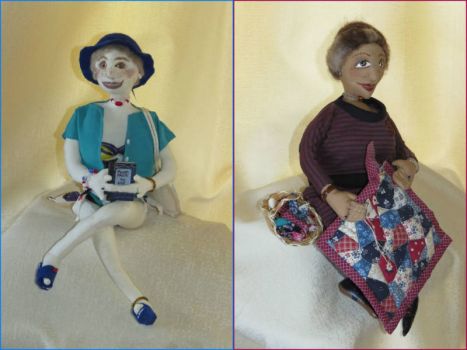 Why are you reporting this puzzle?
Marcie at Majorca was reading a hand-made book titled 'Beach Music' by Pat Conroy ( that I, very aptly, happened to be reading at the time I made her) and Rosina the Italian Nona quilting. She has black & white wool hair that I got from a farm near where my Mum lived - and has her basket of quilting squares beside her.

I made both from scratch using leftovers, offcuts and quilting materials.