Marzipan Mushroom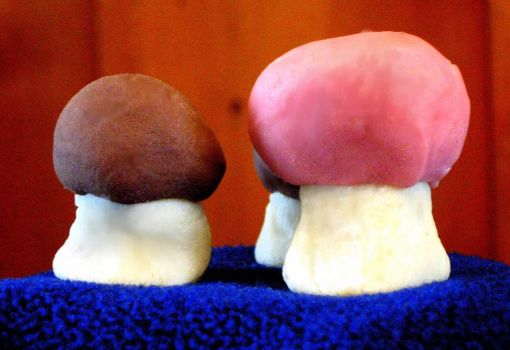 Why are you reporting this puzzle?
In my early memories of these confection glucose goodies were hung on a xmas tree.. I would sneak out of bed and snatch one where it's absence might not be noticed..

Today the recipe can be made with Allulose natural sugar and it is only 1.6 sweet calories per spoon :-))

Allulose has approximately 90% fewer calories than sucrose (table sugar) But has no effect on blood glucose and insulin which is the main reason it's safe to consume..

In marzipan, allulose replaces powdered sugar..
Add a binding agent like egg whites..
Combine with almond paste..
Use blanched almonds for white color,
Un-blanched almonds for darker colors..