Suspicious Suspect Suspected Of Substractions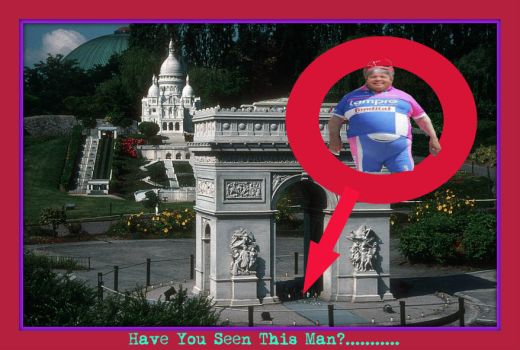 Why are you reporting this puzzle?
Members of the Bugosi Secret Service Topographical Operative Paratroopers Surveillance
(B.U.S.S.T.O.P.S.) have decided to release this photograph of the principal suspect in the "Big Ben" mystery.....
The photo was taken over a garden in Rebmuda, a garden which is FULL OF STOLEN MONUMENTS!.....
It confirms my deepest suspicions......that WE DO NOT KNOW THIS MAN!!......
The investigation continues.......and goes on........