Pelé Awakens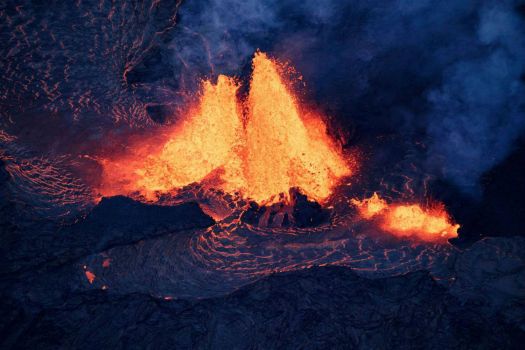 Why are you reporting this puzzle?
Huge lava fountains from Fissure 8 on the big island of Hawaiˈi glow brightly when the sun goes down. Earthquakes, thousands of feet of ash plumes and toxic gases billow vertically to the upper jet stream. Lava rivers flow to the Pacific Ocean obliterating everything in their paths which sadly included over 80 once habitable buildings.
Pelé, the volcano goddess, dwells within the magma chamber of Kilauea and has been violently seething for over a month. It makes one wonder if she has joined the #MeToo movement, also, and is making ready her court filings against H.W.??