Old farmhouse; must be at least 300 years old.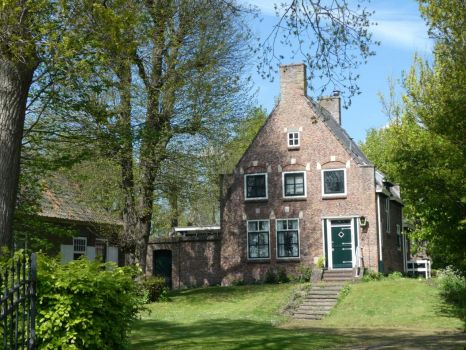 Why are you reporting this puzzle?
As it is built in a 'polder' (former water/moor, dike built around it and pumped dry, hundreds of years ago), so: low land, they used to build their houses on a small height (in some places called 'terp') so the house would stay dry during a flood or when dikes broke.