The Old Noodle – 1942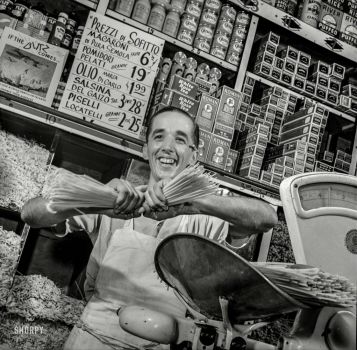 Why are you reporting this puzzle?
July 1942. "Posting ceiling prices in foreign languages. Charles Ruggiero, clerk in a grocery store in New York's Italian section, wishes the handful of spaghetti he is breaking were Mussolini's neck. The ceiling price sign above his head, written in Italian, is helping to defeat Il Duce by controlling inflation, one of America's most dangerous enemies." Medium format negative by Howard Liberman for the Office of War Information.